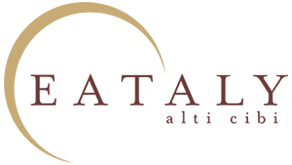 Who we are
Eataly is about eating Italian food, living the Italian way. Our goal is to demonstrate that high-quality Italian food and drink are at hand.
Experiencing Eataly is simple.
Come and discover Eataly Milan Smeraldo
SUN - SAT: from 8:30am to 12am
Piazza XXV Aprile, 10 - 20121 Milan
CONTACT US
eatalysmeraldo@eataly.it
+39 02 49497301

Restaurants
In line with the philosophy of Eataly, the store is a forum where to eat, buy and learn. Thematic restaurants offer a great variety of menus, featuring special courses made with the best seasonal and local products. Meat and fish, vegetables, pasta and pizza. Not a single palate will get disappointed.
La Pasta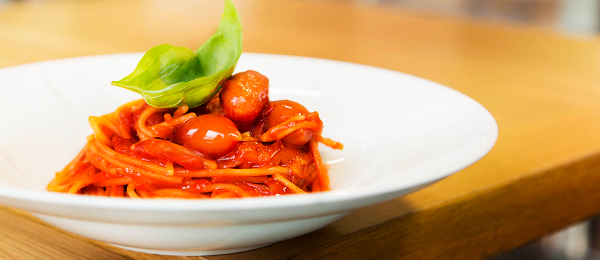 La Pizza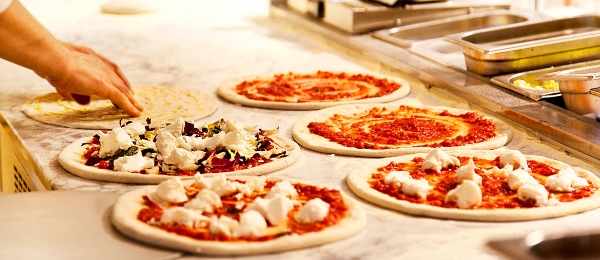 Il Crudo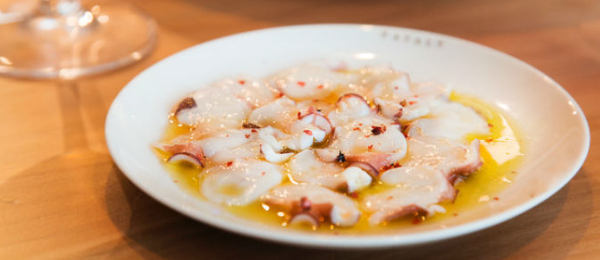 La Carne, il Pesce e l'Orto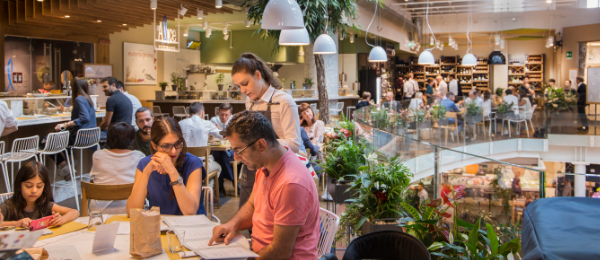 La Pizza alla Pala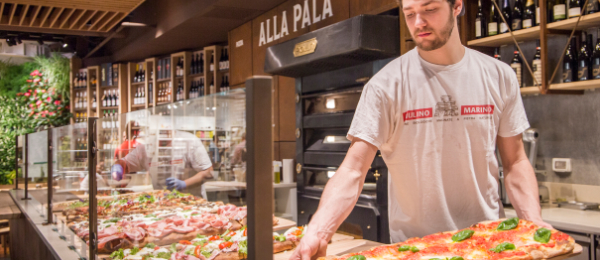 Bar Lavazza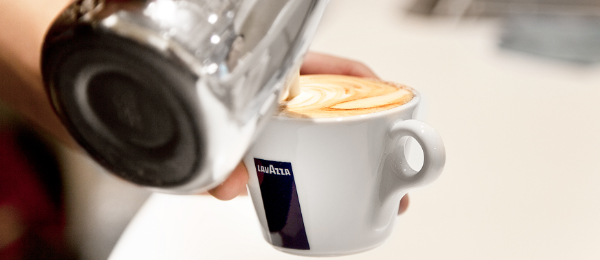 Market
It is one of the largest markets in Milan, collecting the best products from every Italian region. A stroll in the market will make you feel like being on a long trip to Italy: genuine ingredients and a great variety of products made with original recipes. Get inspired and light up your pantry with a pinch of Italian excellence.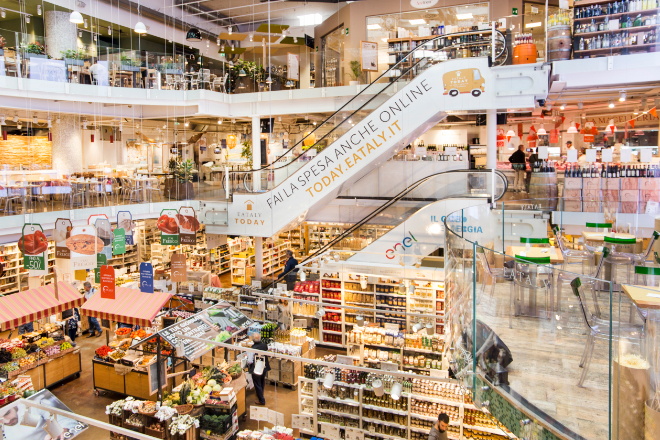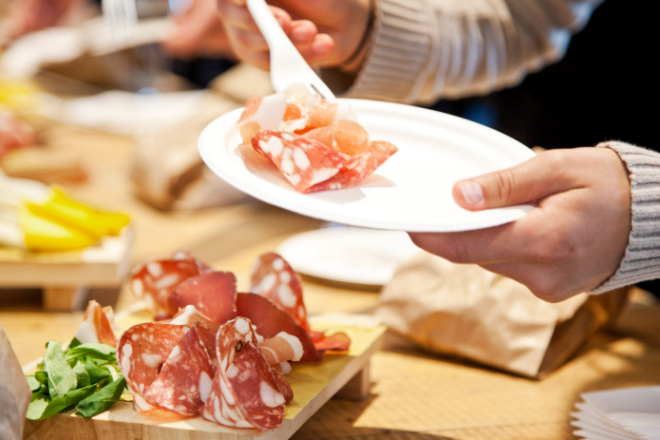 Tours
Visit Eataly Smeraldo, a place where to discover the greatest Italian biodiversity and food culture on a fascinating gastronomic journey. Dive in a unique experience full of tastings, visits to production areas, cooking lessons and dedicated menu. Come and join us!